KAIXIN Participated in the MEDICA 2017
KAIXIN ultrasound successfully participated in the MEDICA exhibition in Dusseldorf, Germany from November 13 to November 16, 2017, with self-research human ultrasound scanner, veterinary ultrasound scanner, ophthalmic ultrasound scanners and bladder scanner.

The nice shape and perfect functions of KAIXIN new wireless ultrasound probe attracts a large number of visitors. Another new veterinary ultrasonic models, V1 and V2 become the focus. Visitors gave a high degree of recognition for the whole waterproof design of the scanner and wireless transmission function. Micrus from Europe said: it would be the ideal tool for veterinarians.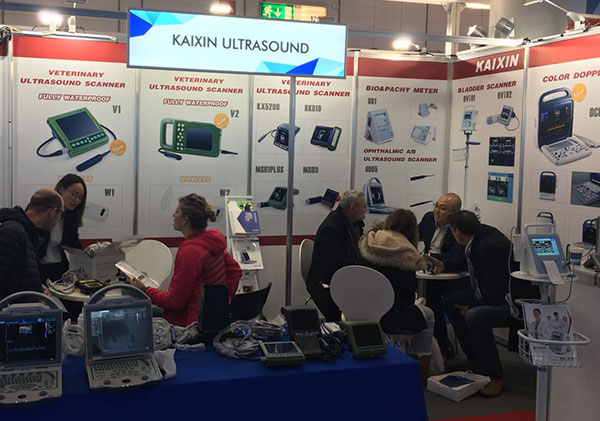 KAIXIN bladder scanner BVT01 and BVT02 get the attention of visitors also. Potential collaborators are confident for the market value and customers' satisfaction of BVT01/2.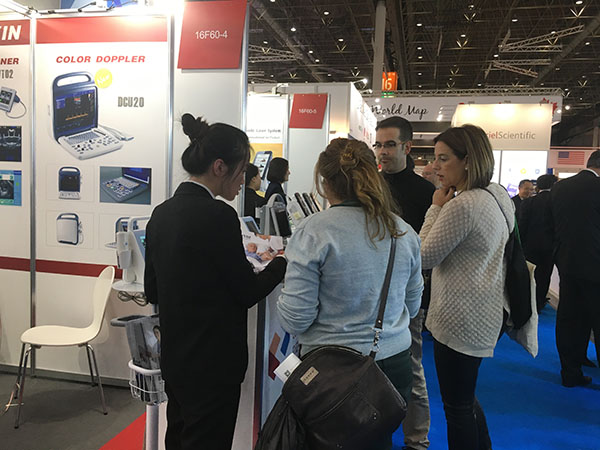 This show once again demonstrated the professionalism and functionality of KAIXIN ultrasound scanner for partner and customers from all over the world.